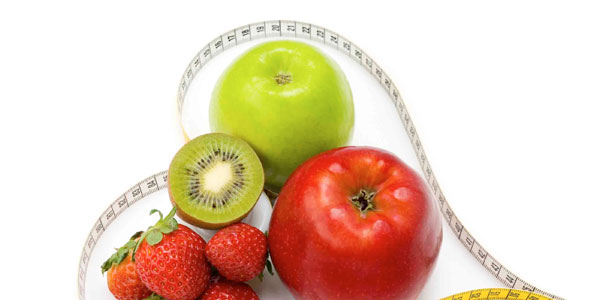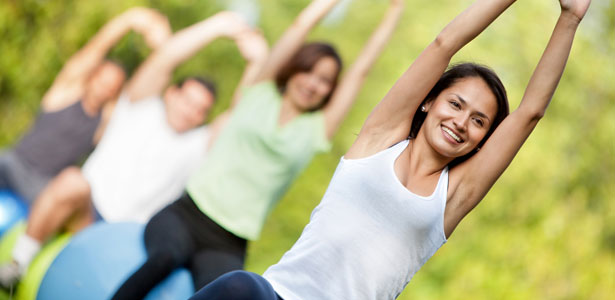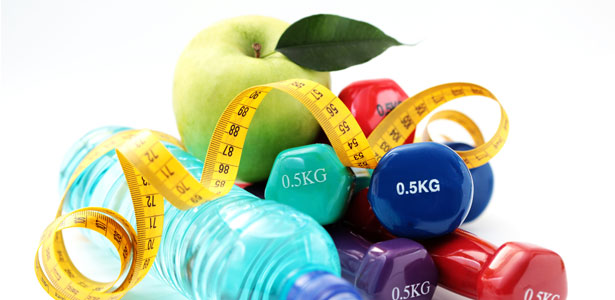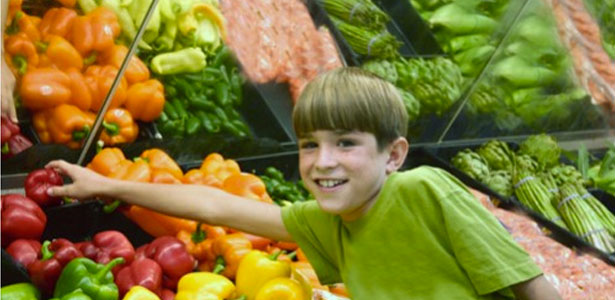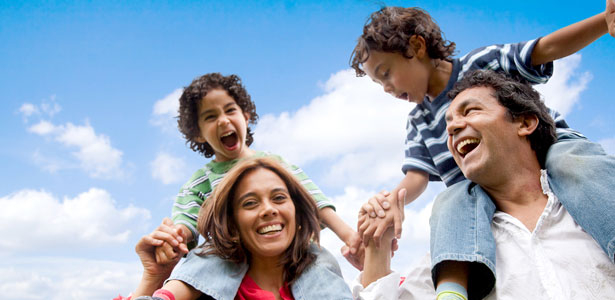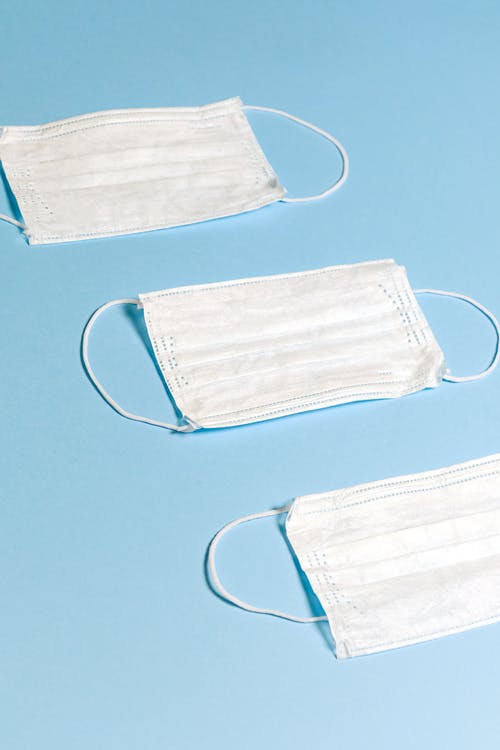 The CDC has recommended all Americans to use a simple cloth face coverings when in public to lower the speed of the virus from one person to another. However, the best way to prevent illness is to avoid being exposed to this virus. The CDC, the NIOS, and the OSHA regulated N95 respirators to protect against smaller respiratory droplets during this pandemic.
How Is Respiratory Face Mask Important?
The respiratory face masks are protective devices designed with a very close facial fit and provide efficient filtration of airborne particles. The design of the mask's edges is unique, which forms a seal around your nose and mouth.
Respiratory masks are commonly used in healthcare. You may use these masks mainly for fluid resistance, filtration efficiency, flammability, and biocompatibility. These masks shouldn't be shared or reused.
When Should I Wear Respiratory Face Mask?
You should wear a respiratory mask when the work you are doing creates a lot of dust. These masks are also given to critical coronavirus patients to stop respiratory particles from harming further.
You usually don't need to wear a respirator inside your home or building unless you are respiratory problems or these types of jobs.
Where Can I Purchase Respiratory Mask?
You can purchase a respiratory face mask through online websites or medical stores that deal with healthcare.
Difference Between A Respiratory and A Surgical Mask
Respiratory masks are not the same as the surgical mask. Surgical masks don't protect you against breathing microscopic particles such as dust or mold because they don't fit tightly on your face, allowing the dust particles to leak in around the edges of the mask.
Respiratory face masks help protect the wearer from airborne hazards such as molds, dust, fume, mist, poisonous gases, and other microbial particles.
A surgical mask has a loose-fitting, disposable device that creates a physical barrier between the wearer's mouth and nose and the contaminants in the environment.
On the other hand, a respiratory protective device is mainly made to achieve a very close facial fit with an efficient filtration of airborne particles. The edges of the mask form a seal around your nose and mouth.
How to Use Respiratory Mask?
• Every respiratory mask comes with instructions written on the packaging. Follow the manufacturer's guidelines while wearing the cover to ensure a tight seal and protection.
• After wearing the mask, check its fitting correctly. Place both your hands over respirators and exhale sharply. If the air-leaks are detected, readjust the face-masks, and exhale sharply again.
• The mask will not work if air leaks around the sides.
• Take the respirator off when your work is complete, or you are at home.
• Make sure to clean your hands after removing the respirator.
• Hang it in a dry and clean area to keep it crush-free. You may reuse the mask unless it is damaged, or the seal is not tight anymore.
• You can't clean the respirators by merely washing them washing. It would be best if you disposed of them when the sides are not adjustable.
• You may dispose of used respirators in the regular trash.
Tips for Using Respirators
• If you have bread or any other facial hair, respirators may not fit properly to your face.
• You must consult your healthcare providers before using respirators if you have chronic heart or lung conditions such as congestive heart disease or asthma.
• If you have trouble breathing or have any other problem when wearing a respirator for clean-up work or health-related issues, contact your healthcare for an emergency.
• Some models have exhalation valves that make breathing out more comfortable and reduce heat build-up in your masks.
• All FDA-approved respirators come with a label "single-use," disposable devices. If your respirator is damaged or soiled, discard it immediately.
• Although, most respirators manufactured is used in construction and other industrial-type jobs that expose workers to dust and small particles; however, some masks are used in healthcare settings as well.
Use Medical Gloves
Medical gloves have become highly significant in the modern world, where varied types of virus attacks are common. Hand hygiene is imperative to avoid the attacks of such viruses, and hence keeping hands safe becomes a vital personal task. Only when the hands are fully covered, one will be able to prevent the entry of any types of germs. Different polymers are used to manufacture medical gloves, and these include polyvinyl chloride, latex, neoprene, nitrile rubber, etc. However, gloves made using non-latex materials like nitrile rubber has become more popular. This acceptance is due to the various potential benefits. That said, it is always advisable to purchase the required gloves from a reputed organization that deals with healthcare products.
Nitrile Gloves
There is a high demand for nitrile gloves since its advent, and this consumer demand is all the more prevalent during the current period of the COVID-19 attack. The advanced, better-quality performance provided by nitrile gloves is the principal point that prompts people, especially healthcare workers, to use the same. These gloves provide both handiness and tactile sensitivity, which makes it practically useful for the daily tasks that include non-sterile medicinal practices, laboratory tasks, etc. Apart from the lab use, these are also effectively used while handling food-stuff and light industrial applications. Besides, this is a perfect choice for the people who are allergic to the usual rubber-latex. One best part of this model gloves is the availability of different sizes, including the extra-large version, apart from the usual large, small, and medium sizes.
 What are Nitrile Gloves Used for?
These gloves are useful while performing various tasks, because of the quality of make and the durable nature. During this pandemic period, it is of high importance that one should maintain personal hygiene without a glitch.  Nitrile gloves will be highly handy for all categories of medical professionals, including doctors, nurses, pharmacists, lab technicians, etc. Apart from the medical field, some of the areas where these gloves will become useful are automotive workers, housekeepers, gardeners, food handlers, etc.
Therapeutic Application: As nitrile gloves are extra durable than the usual rubber gloves, medical professionals will be benefited; such individuals will have to interact with various patients, chemicals, drugs, etc. Because there will not be any perforation, they can stay away from contacting any viruses. Such a precaution is very crucial during times of emergencies as the present COVID-19.
Housekeepers: Housekeeping also entails the use of poisonous chemicals, which will damage the hands of the housekeepers. Consequently, using these gloves is a practical remedy.
Automobile Personnel:  These employees will have to deal with materials like petroleum and various solvents, etc. So by wearing nitrile gloves, they can keep their hands safe.
In the same way, those who are likely to get virus infection, such as the farmers, horticulturists, gardeners, kitchen workers, etc., will be benefited by using these gloves. One must buy the item only from dependable dealers, let whatever be the use.
Buy from a Leading Healthcare Consulting Firm
It's easy to place an order for Nitrile Gloves; the process is very simple. When you enter the website of a leading healthcare consulting company, you can find an online ordering form. You will simply have to give your name, email id, phone, purchasing organization, and the product that you are interested in buying. The company representative will get in touch with you at the earliest to address your requirements. After you place the order, the item will reach your place within a few days. The only thing that you will have to take into consideration is the authenticity and reliability of the company. This is all the more vital considering the present pandemic, COVID-19. The gloves that you buy must be extremely sterile and perfect for personal protection from the virus. Hence, you must make sure that the dealer from whom you are buying the item is reliable. That is the reason why you must buy from a reputed healthcare consulting firm.
Telemedicine is a way to diagnose, treat, and consult with patients via telecommunications technology. It is now increasingly integrated into the healthcare infrastructure in the country due to its many advantages for both the patients and the providers.
Telemedicine is covered by insurance. But it depends on the insurer. Reimbursements for Medicare and Medicaid can differ from one state to another. For instance, there can be different regulations for telemedicine in Texas, Florida, and California.
Telemedicine is not be confused with telehealth. The former is about providing remote clinical medical care. The latter is broader in meaning; it can include healthcare services along with administrative work, education, training, and public health. 
How is Telemedicine Conducted?
Doctors and healthcare providers often utilize simple video-calling facilities for telemedicine. Different software, conference tools, and portable kits are also used for telemedicine.
Conference tools and software need to be HIPPA-compliant depending on each state's regulations.  HIPPA (Health Insurance Portability and Accountability Act) is the legislation in the US that protects medical information and ensures data privacy. So, service providers might need to use HIPPA-approved tools to offer remote medical care. The right software can help service providers with video conferencing, data storage, and other essential tasks for the job.
The kits and technology can include digital cameras and portable medical devices. These devices can be used for monitoring vital signs or for conducting ECGs and other tests.
Benefits
With the advancements in technology, several changes have come about in the field of medical care.
For patients – Telemedicine benefits patients as anyone with access to the required technology can seek medical care from specialists from anywhere in the world. Patients living in remote areas can also now access the medical care they require using telemedicine.
Patients don't need to miss work or travel long distances for their medical care. Patients can now consult with a doctor without incurring expenses on travel.
The elderly can seek medical care from the comfort of their homes or assisted living facilities. They need not inconvenience themselves for in-person clinical visits if they didn't manage it. Telemedicine is proving to be quite useful for helping the elderly living in assisted living facilities. With the help of the right tools, doctors can now see patients at night or odd hours also. The elderly suffer from many ailments and may require emergency care at any time of the day. Telemedicine can be quite useful in this regard.
Telemedicine also helps to keep a check on contagious diseases. Patients with infections can stay home and seek medical care rather than spread the germs by being out and about in the vicinity of other patients. If you are someone who prefers to not expose yourself to patients with contagious infections; you can seek medical care via telemedicine.
Telemedicine can also be less expensive for managing chronic conditions. If you suffer from chronic ailments, you need to see your doctor very often for the assessment and management of the condition. With the help of telemedicine, you can do so in a more economical and comfortable manner.
For healthcare service providers – Telemedicine helps doctors and nurses to offer care to anyone in any part of the country or the world — the tools for telemedicine aid in providing diagnosis and treatment in real-time to patients with ease.
It helps providers in providing medical care to more patients than can be possible by merely in-person clinical visits. They can reach more patients and help them with their medical expertise.
Telemedicine and Insurance
Telemedicine works the same way for patients as in-person visits when it comes to insurance. Depending on your state's legislation and your plan, it is likely to be covered by your insurance plan.
Medicare will pay for telemedicine services depending on the plan or under certain circumstances. One instance is if the patient is not able to visit the provider or vice versa. Another instance can be if you do not have the medical care you need in your area.
So, depending on your requirements, you can inquire about Medicare or your insurer paying for telemedicine and choose a plan accordingly.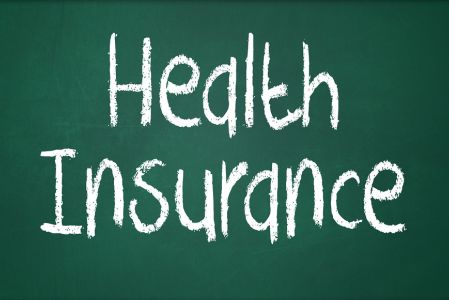 Health insurance is a type of insurance policy that covers the medical and surgical expenses of the insured. But this definition doesn't do justice to itself. Health insurance does take care of most of the cost, but not all.
Many people planning to buy health insurance in San Antonio TX, think that once they buy health insurance, they don't have to worry about medical expenses, but it is not so. You have to keep paying your part for healthcare for a certain amount. So it is important that you clearly understand how health insurance works.
Here are five essential health insurance facts you must know before buying a health insurance policy:
1. You have to pay deductible, copayment, and coinsurance
Many people have a misconception that premium is everything in health insurance, but it is not. You have to pay for out-of-pocket costs like deductibles, copayments, and copay. A deductible is an annual amount an insured must pay out of pocket before the insurance company pays any expenses. For example, if you have an annual deductible of $500, then you have to pay that amount out of pocket before your health insurance starts paying for covered healthcare services. The copayment is the fixed amount you pay every time you receive a covered service. For example, you might pay $20 when you visit the doctor, and your health insurance pays the rest of the amount. Coinsurance is a percentage of costs that the insured must pay for services once the deductible is met. For example, you may pay 20% of the total allowed costs of service, and the plan would pay the remaining 80%. So apart from monthly or annual premiums, these are the out-of-pocket costs that you have to pay.
2. You have a limited network of doctors and healthcare providers
A typical health insurance plan provides you coverage within a network of doctors and service providers. Different plans offer different coverage. So you need to understand if you see a doctor outside your network, you could be stuck paying a higher coinsurance percentage. And often, there are higher annual coinsurance and overall out-of-pocket limits if you visit doctors and healthcare providers outside your network. Sometimes you have to pay for 100% of the costs while visiting a doctor out-of-network area.
3. You may have to pay for prescription drugs
Not all health insurance plans provide you the prescription drug coverage. If you do not have prescription drug coverage in the plan, you have to pay for the medications. Make a list of any prescription drugs you take and ensure they are included in your plan. Look out for dollar caps and other limitations and exclusions.
4. Your employer's plan may not be the best one
Most of the people have a health insurance plan from their employer. And these health insurance plans usually are group plans. So they have premiums and benefits based on the group, which may not be in the best interest of you. Group plans are good if you are not in good health. However, if you are in good health, it is best to get a policy on your own. More importantly, when you buy an employer's health insurance plan, you don't have any choices left. You get stuck to whatever is offered in the plan. For example, if you want to see your current doctor and he is not in your plan, then you don't have any choice left. On the other hand, when you buy health insurance in San Antonio, TX, on your own, you can look for a plan that covers doctors you want to see.
5. Plan with the lowest premium is not the cheapest
Many people, while buying health insurance, usually tend to buy a policy with lower premiums, but it needs not necessarily the cheapest overall. Out-of-pocket costs such as deductibles, copayments, and coinsurance can add up to the overall cost. So before you buy health insurance in San Antonio, TX, take out-of-pocket costs into account.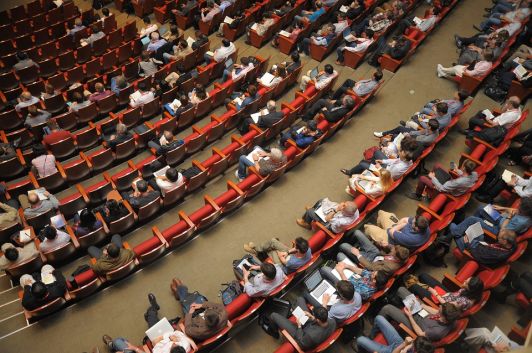 The medical field is in a flux of change with a constant inflow of innovations and techniques. Whether you are an established or upcoming doctor, nurse, researcher, manager, or another healthcare professional, you need to stay updated on the new developments. One way of doing so is by attending a medical conference.
San Francisco is renowned for its state-of-the-art medical facilities. Alongside, the city hosts many small and large medical conferences annually that draw healthcare professionals from around the world. If you can avail of the chance to attend any of these, you should. Before signing up, however, find out the topics they will be presenting and if the events about educational content, technical information, and networking are on par with your professional level.
Here are some of the benefits of attending medical conferences in San Francisco:
Exchange of Ideas
With some of the top professionals in attendance, the medical conferences offer an opportunity for exchanging ideas and receiving feedback. You can listen to senior doctors talk about various medical issues, and how they carry out medical procedures and deal with medical complications. You can hear about their work experiences and the challenges they face in their careers. You can learn how they maintain professional standards and how they stay focussed. Moreover, you can request any necessary medical information and ask for advice on better managing your medical career.
Discussion of Issues
Medical conferences in San Francisco offer attendees the chance to meet with their peers and seniors and discuss pressing medical issues. The conferences often feature panel discussions with top experts on a range of medical topics. For upcoming doctors, these discussions can be extremely illuminating. They can gain valuable tips on interacting with patients, diagnosing ailments, determining medical treatments, and handling medical procedures. Even if you are an established doctor, you can glean much from the experiences of others in your field.
Expansion of Knowledge
Continuing education is a must for healthcare professionals and attending medical conferences in San Francisco can help with this. You can listen to the keynote speeches and panel discussions on different topics from various high-level healthcare professionals. If the conference schedule allows it, you may even be able to have one-on-one talks with some of them. Through these interactions, you can learn about clinical performance, patient safety, and healthcare service delivery for high quality and individually tailored patient care. Furthermore, you can learn about healthcare leadership and healthcare teamwork. Additionally, you can get better informed about medical disciplines other than yours.
Learning About Latest Medical Developments
Medical professionals need to stay abreast with the latest medical developments in their field as these can make a crucial difference in the treatments they can offer their patients. At the medical conferences, you can attend talks and discussions by medical professionals, medical device manufacturers, bioengineers, and pharma executives. These exchanges will help you to learn about medicines, medical processes, technologies, and tools as well as upcoming medical developments. By keeping up with these developments, you will be able to refine your medical skills and offer your patients better healthcare options.
Networking Opportunities
While it is now possible to acquire a great deal of pertinent information through online sources, attending a medical conference in person is still a good idea. It allows you to meet with and interact with other medical professionals on a personal and professional level. By getting to know high-level and influential healthcare professionals and decision-makers, you may be able to gain better professional visibility. So, along with facilitating an exchange of medical ideas and technical information, these meetings could potentially open the doors to new internships, work opportunities, and partnerships.
Attending medical conferences in San Francisco can, thus, benefit you in several ways. On the personal front, you get the chance to polish up your interpersonal and public speaking skills. On the professional front, you will be able to meet with experienced healthcare providers from multiple medical fields and gain insights on patient care, clinical performance, healthcare innovations, career management, and more. You will not only gain a career advantage by your interactions at medical conferences but, with the knowledge you gain, you will be able to provide better healthcare to your patients.