Factors to Consider When Choosing the Best Dental Clinic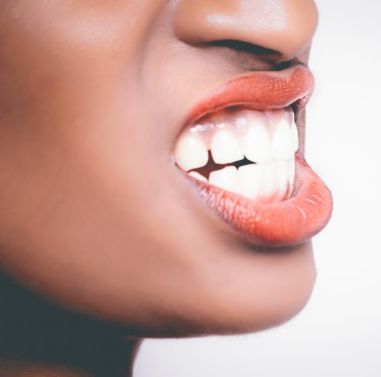 Choosing a dentist is something that needs to be done with care. A lot of things matter when finding the right clinic or practice and here are a few factors to consider when looking for the best Springfield dental clinic.
Training and experience
The first and foremost on the list is the training. Your dentist should be well qualified for the job and certifications to back up the same. What matters also is the clinical experience that he/she has had. Typically, longer the dentists have been in practice, the more well-equipped he/she is to treat you. However, this doesn't mean newbies can't help. They could also be well equipped in the latest technologies and medical approaches to treatment. So, look for a balance between the two.
Membership and credentials
Always choose a clinic with board-certified practitioners. This helps to ensure that the doctor has is certified to provide treatment and care in his chosen field. Also, do research online to see if the clinic has a history of malpractice or disciplinary action against them. You will want to avoid being treated by such dentists at all costs. Besides certification, see if the dentist is a member of a dental association of the city or state. This adds to the credibility and trustworthiness.
Reputation
Having a good name among the dental and patient community in Springfield is yet another feature of a professional dental clinic. To see how the practice fares on this aspect, check the clinic's website for testimonials from past patients or case studies on the various kinds of treatments provided. For more honest feedback, search for patient reviews online. Google business listings and those on other directory pages can give you a clear picture of what the patients feel about the dentist and the practice. You could also find out more in this regard from healthcare aggregator apps and the like. Remember to go through positive and negative reviews to learn about the doctor's proficiency, the attitude, shortcomings, etc., so that you have a clear idea about the kind of person(s) who will be treating you. Look also for the feedback on the clinic settings, hygiene, staff attitude, and waiting time as all of these have a direct impact on how comfortable or uncomfortable you feel at the dentists.
Treatments offered
Dentistry is a vast practice that includes many specializations such as endodontics, periodontics, orthodontics, prosthodontics, dental surgery and so on. When choosing a clinic, look for one that offers treatment across multiple disciplines that just in general dentistry. It helps to have a doctor who can perform multiple specialized procedures. However, since most dentists have one core focus areas, you could opt for a clinic with a team of specialists who can treat you when the need arises. This helps save on the time and effort otherwise needed with referrals.
Emergency care
Dental emergencies may occur rarely, but in such cases, it helps to have a clinic that addresses them promptly. Such emergencies may be from a chipped or broken tooth, a serious infection, bleeding and excessive pain, complications arising from orthodontic treatment, an allergic reaction to medicines, and so on. Look for a practice in Springfield that offers emergency care so that you won't have to go through the trouble of being referred to a hospital room and being treated by someone you barely know.
Cost and insurance
Dental treatments are expensive, and it becomes important that any clinic you choose be willing to accept insurance or be listed on a network or panel of clinics of insurers. Also make sure that they accept multiple payment options such as cash, credit cards, checks. Ask for typical costs of different kinds of treatment to see how they compare against other clinics in the city. Some treatments may not be covered under insurance and in such cases, you would incur an out of the pocket expense. In such cases, see if the clinic is willing to accept payment plans or those from networks. This helps ease the burden that comes with expensive treatments. Review your prospective dental clinic in Springfield against each of these aspects of the practice to see how well it fits your needs.