How a Cosmetic Dentist Can Improve Your Smile?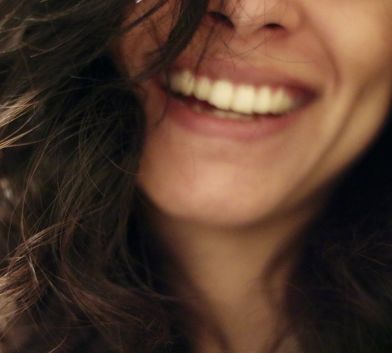 Cosmetic dentistry includes treatments to restore a person's smile by way of various treatments. A missing tooth chipped tooth, or yellowing teeth can affect your beautiful smile. But you can use cosmetic dentistry to find a suitable treatment to improve your smile.
Finding the Right Cosmetic Dentist
You need qualified and trained cosmetic dentists for the best cosmetic dentistry treatments. One of the best ways to find a dentist in your local area is to conduct an online search. You can use keywords such as Albuquerque cosmetic dentist (or any location) to find websites of dentists in your town or city.
Check these websites to learn more about the dentists and their service offerings. Not all dentists offer cosmetic dentistry procedures. So, you will need to check the service offerings on the websites properly or call the dentists' office with your inquiry.
Ensure that the dentist is qualified and licensed to offer cosmetic dentistry treatments. Also, know that not all cosmetic dentists may offer all types of cosmetic dentistry treatments. Cosmetic dentistry is a vast field. So, look for a dentist offering the cosmetic dentistry treatment you need or want.  
There are different cosmetic dentistry treatments available for the same type of problem. Cosmetic dentistry treatments also need to be tailored for each patient for the best results. Your dentist will not only look at your existing problem but examine your oral health in order to arrive at the best possible solution for you.
 Helpful Cosmetic Dentistry Treatments for Improving your Smile
Teeth whitening –
Yellowing teeth can make a person conscious about smiling in social situations. Discolored teeth can adversely affect a person's confidence and self-esteem. But there are different types of treatments available to rectify this problem. A cosmetic dentist can recommend the best teeth whitening procedure for you, depending on your oral health and the extent of the discoloration.
Only cosmetic whitening treatments can offer effective results for teeth whitening. It is not possible to achieve the same level of shine and sparkle using whitening toothpastes and strips.
Restorations –
You may require cosmetic restorations in case of missing, chipped, or broken tooth.  Dental crowns can fit on the existing tooth and restore a broken, chipped, or decaying tooth. Dentures are removal sets to replace missing teeth. Dental bridges can help to restore one or more teeth.
Dental implants are metal roots to replace original roots. These implants offer robust support for artificial teeth. Dental implants can also last for years to come.
Treatments for crooked teeth –
Braces are metal wires that help you straighten uneven or crooked teeth. There are other advanced treatments also available now for treating this problem. There are nearly-invisible plastic aligners also available now for correcting crooked teeth.
Misaligned teeth can cause problems in eating and speaking. Veneers can help to align such teeth.
Other treatments –
Veneers are shells or coverings made of porcelain to treat different types of cosmetic dental problems. Veneers are helpful in not only treating misaligned teeth (as mentioned above) but also taking care of gaps between teeth, stained teeth, chipped tooth, and gummy smiles. Veneers are custom-made for each patient. The shells cover the problem area and help to treat specific conditions.
Onlays are fillings or coverings for the entire tooth. It can cover the cusp or the inner portion of the tooth with a single piece of fabricated covering. Inlays are fillings that are ideal for large gaps between teeth. Fillings are composite (white) materials to fill the teeth after the decaying portions are removed. Amalgam (silver) fillings were once very popular. But such fillings do nothing to improve your smile as they are visible. Composite fillings on the other hand are helpful in restoring or enhancing your smile.
Teeth shaping can involve removing the excess enamel from a tooth for reshaping purposes. It can also involve filling a tooth to change its shape.
Bonding is a procedure that includes using a material to bond with the teeth in order to improve its appearance. The material is matched exactly as the color of the tooth. It is then bonded to the affected tooth. Bonding can also be used to reduce gaps between teeth.