Respiratory Face Masks: What You Need to Know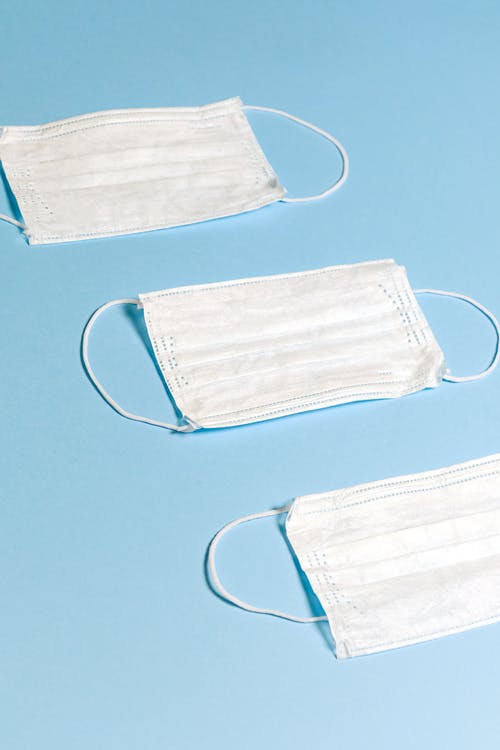 The CDC has recommended all Americans to use a simple cloth face coverings when in public to lower the speed of the virus from one person to another. However, the best way to prevent illness is to avoid being exposed to this virus. The CDC, the NIOS, and the OSHA regulated N95 respirators to protect against smaller respiratory droplets during this pandemic.
How Is Respiratory Face Mask Important?
The respiratory face masks are protective devices designed with a very close facial fit and provide efficient filtration of airborne particles. The design of the mask's edges is unique, which forms a seal around your nose and mouth.
Respiratory masks are commonly used in healthcare. You may use these masks mainly for fluid resistance, filtration efficiency, flammability, and biocompatibility. These masks shouldn't be shared or reused.
When Should I Wear Respiratory Face Mask?
You should wear a respiratory mask when the work you are doing creates a lot of dust. These masks are also given to critical coronavirus patients to stop respiratory particles from harming further.
You usually don't need to wear a respirator inside your home or building unless you are respiratory problems or these types of jobs.
Where Can I Purchase Respiratory Mask?
You can purchase a respiratory face mask through online websites or medical stores that deal with healthcare.
Difference Between A Respiratory and A Surgical Mask
Respiratory masks are not the same as the surgical mask. Surgical masks don't protect you against breathing microscopic particles such as dust or mold because they don't fit tightly on your face, allowing the dust particles to leak in around the edges of the mask.
Respiratory face masks help protect the wearer from airborne hazards such as molds, dust, fume, mist, poisonous gases, and other microbial particles.
A surgical mask has a loose-fitting, disposable device that creates a physical barrier between the wearer's mouth and nose and the contaminants in the environment.
On the other hand, a respiratory protective device is mainly made to achieve a very close facial fit with an efficient filtration of airborne particles. The edges of the mask form a seal around your nose and mouth.
How to Use Respiratory Mask?
• Every respiratory mask comes with instructions written on the packaging. Follow the manufacturer's guidelines while wearing the cover to ensure a tight seal and protection.
• After wearing the mask, check its fitting correctly. Place both your hands over respirators and exhale sharply. If the air-leaks are detected, readjust the face-masks, and exhale sharply again.
• The mask will not work if air leaks around the sides.
• Take the respirator off when your work is complete, or you are at home.
• Make sure to clean your hands after removing the respirator.
• Hang it in a dry and clean area to keep it crush-free. You may reuse the mask unless it is damaged, or the seal is not tight anymore.
• You can't clean the respirators by merely washing them washing. It would be best if you disposed of them when the sides are not adjustable.
• You may dispose of used respirators in the regular trash.
Tips for Using Respirators
• If you have bread or any other facial hair, respirators may not fit properly to your face.
• You must consult your healthcare providers before using respirators if you have chronic heart or lung conditions such as congestive heart disease or asthma.
• If you have trouble breathing or have any other problem when wearing a respirator for clean-up work or health-related issues, contact your healthcare for an emergency.
• Some models have exhalation valves that make breathing out more comfortable and reduce heat build-up in your masks.
• All FDA-approved respirators come with a label "single-use," disposable devices. If your respirator is damaged or soiled, discard it immediately.
• Although, most respirators manufactured is used in construction and other industrial-type jobs that expose workers to dust and small particles; however, some masks are used in healthcare settings as well.