Three Tips for Choosing the Best Dentist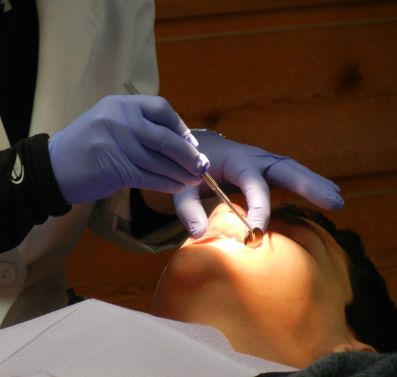 So how to choose the best dentist…?
Choosing the best dentist Mclean VA is a bit challenging task. There are so many dentists in Mclean that one can get easily confused which one to choose. So today we will look at the three key tips for choosing the best dentist.
Here are the three tips for choosing the best dentist:
1. Look for a licensed and experienced dentist
First of all, check the professional qualifications of a dentist. Look for a dentist who is graduated from a well reputed medical school. The dentist office should be able to tell you about the dentist's training. You can also obtain the information about the dentist's qualification from your insurance carrier. Also, ensure that your dentist has a valid license. You can verify the licensing of your dentist by visiting the state's dental board website. A valid license ensures that a dentist is skilled and trained to treat dental diseases. Also, dentists can practice in various fields of dentistry. If you are looking for treatment of a specific dental disease, make sure you choose a specialist dentist who has specialization in that field.
And when it comes to the dental health of your family, obviously, you won't want to leave it in the hands of a fresher dentist. Look for a dentist who has at least three to five years of experience in the dentistry. An experienced dentist has years of hands-on experience and knows how to take care of the dental health of your family.
2. Check the reputation of a dentist
It is the best way to narrow down your choices. Check the reputation of a dentist. To do so, check the online reviews of past patients and read the testimonials of the patient. Do patients recommend the dentist? Are they satisfied with the treatment provided by the dentist? You will often find consistent positive reviews of the best dentist in Mclean, VA. But, you cannot rely on online reviews alone for checking the reputation of a dentist. Therefore, visit the state dental board website and check whether there has been any disciplinary action taken against your dentist. Also, visit the Better Business Bureau website. Check the rating of a dentist and find out if there any complaints reported by patients against the dentist. Make sure your dentist has a good BBB rating and a low volume of complaints reported by customers.
3. Meet your dentist
Once you are done with your primary search and have shortlisted the names of two to three best dentists in your area, visit your dentist's office. Meet your dentist and make sure you are comfortable with that person. Personal comfort is one of the most important factors you need to consider when you are looking for the best dentist. You should be able to explain your concerns to the dentist and ask questions to your dentist. If your chemistry does not match with the dentist, it will get very difficult to get along with that dentist. You should feel comfortable with your dentist, and he or she should give you the respect and attention you deserve.
There are chances that you have found the best dentist in your area, but you are not comfortable communicating with your dentist. While consulting your dentist if you feel like getting out of here, do yourself a favor and look for another dentist in your area.
So these are the three tips for choosing the best dentist.
Final Thoughts Dental care McLean plays a very important role in achieving good overall health and dentist is someone whom you regularly visit throughout your life. So it is necessary that you choose the best dentist in Mclean, VA for you and your family. Spend some time on research and choose the best dentist.