Tips to Choose the Right Pediatric Dentist for Your Child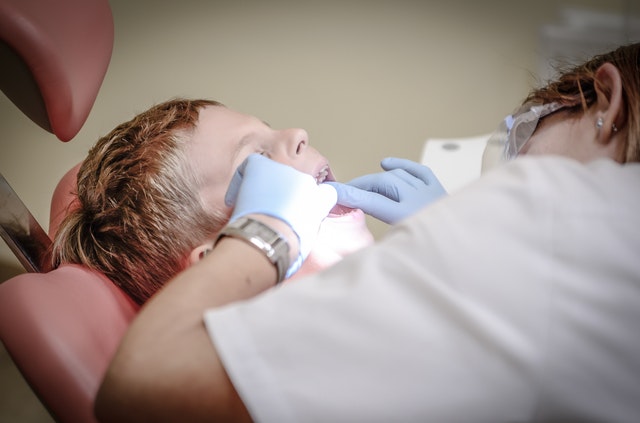 Nothing is more important than your child's health. Good oral care is just one of the responsibilities of being a parent. In comparison to adults, children's teeth are more prone to cavities and fractures. Hence, parents should bring their children for dental check-ups twice a year.
Pediatric dentists are not very different from a general dentist. They have the same medical degree but the only difference is they undergo certification training that helps them gain knowledge of how to deal with children. They also learn different techniques and deep sedations that apply to children with autism. Here are some things to remember when choosing a dentist for your child.
Qualification and Certification
You need to ensure the dentist you choose for your child has completed the course of pediatric dentistry from an accredited institution. Pediatric dentistry is an additional 2-3 years of training after completing four years of dental study. The specialty training teaches them how to make children comfortable, deal with children's behavior, and create a pleasant experience.
Active License to Practice
The dentist should have the necessary license and permit to practice the dental profession in your state. Professional dental licenses are given and approved by the state board. You can generally see these licenses displayed in the reception area of the dental clinic. If you don't see certifications or licenses during your visit to the clinic, you can ask the dentist about it.
Location
Always consider the distance between your home and the dental clinic. It would be beneficial if the dental clinic is closer to your neighborhood. Longer distances tend to prolong a child's anxiety which might lead to temper tantrums. If the dental clinic is nearby, you can take your child for a trip to the clinic if the staff allows it.
Take a Look at Online Reviews
Once you have identified a few dentists nearby, take a quick look at online reviews of each one. Online reviews tell you a lot about a particular pediatric dentist like the services they provide, bedside manners, and how well they work with kids. In simple words, online reviews give you an idea of what to expect from each dentist.
There are several sites that offer online reviews; you need to look for online reviews at reputed sites like Yelp. Look for reviews one by one for unbiased advice.
Well-Equipped Dental Clinic
You need to ensure the dental clinic is well equipped with the necessary materials. Check the sedation techniques used for children. The dental clinics for children are different from regular dental clinics. The dental chair might look different than a regular dental unit. It may look more like a bed with stuffed toys, trinkets so that children can be appeased and fears can be controlled. A pediatric dental clinic would be equipped with child-appropriate tools, instruments, and equipment with a prime focus on children so that dentists are more effective.
Does the Dentist Take a Preventative Approach?
It is always good to be proactive than being reactive and that applies to pediatric dentistry as well. Children's teeth are more susceptible to decay than adults. Waiting to start the treatment until the cavity develops can cause considerable pain to your child. The dentist you choose should have a better understanding of the mouths of children and the common problems they face. He/she should be able to recognize problems before they become problematic.
A good dentist for children would know the different stages of teeth growth in children and the problems they might face at each stage. The dentist should be able to change the focus of the treatment as the child grows.
There are several treatments that prevent tooth decay in children. For example, a dental sealant forms a protective layer on each tooth and prevents tooth decay. Fluoride treatment also makes teeth resistant to decay. The dentist should be able to repair tiny areas of decay before they turn into big cavities.
Final Thoughts
It is always a good idea to look for references. You can ask your family or close friends. There is a possibility they know a good dentist for children.
Selecting the right pediatric dentist will give you peace of mind. So do you have any questions?