Top Reasons to Choose Doctor Recommended Baby Bottles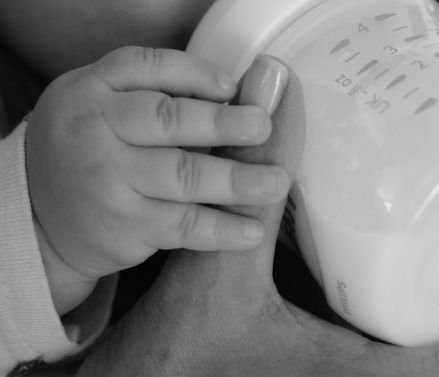 What is so special about doctor recommended baby bottles? And why should parents choose a doctor recommended baby bottle than an ordinary baby bottle? Today, we will find the answer to these inquisitive queries of over loving parents.
Here are the five top reasons to choose doctor recommended baby bottles:
1. Anti-colic features
Colic is something every bottle fed baby face. There is not much known about colic, but one thing for sure is when the baby swallows too much air with milk, it definitely causes colic in babies. And guess what, doctor recommended baby bottles have specialized anti-colic features. These bottles contain an anti-colic air vents system that allows the passage of excessive air inside the bottle to outside through vents. It reduces the amount of air intake while feeding and prevent air from mixing up with formula. Also, many studies have shown that anti-colic bottles reduce post feeding discomforts like abdominal gas, spit-up, burping, colic, and other discomforts.
2. Mix the formula properly
For a long time, parents have been looking for an alternative of bulky difficult-to-transport baby bottle makers. And finally, the doctor recommended baby bottle has taken care of that and placed a mixture inside the bottle that can mix the formula within the bottle. This blending system is easy to use, and mix any formula milk, rice cereal, and oatmeal cereal properly. This unique feature has made life easier for parents. Now, you do not have to invest all of your energy on shaking and go through the suffering of carrying bulky baby bottle makers along with you wherever you travel.   
3. Ergonomic design
Doctor recommended baby bottles have everything special about them. These bottles have an ergonomic design which claims that it makes baby bottles easier for babies to grip and hold. Well, many parents do not believe in it, and there is not much research on it as well. But definitely, it is better than cheap ordinary baby bottles. Maybe it does not make a great deal of difference, but anything that facilitates your baby feeding and makes it more comfortable is worth spending on.
4. Extra attention to health
When it comes to health, doctors do what they have been doing for centuries: they pay attention to every little aspect that promotes health. Doctor recommended baby bottles are safe for baby health and made of BPA free, PVC free and phthalates free plastic. This extra attention to health makes baby bottles safer for use and eliminates the risk of cancers and harmful changes in the brain and reproductive system. You can feed your baby without worrying about side effects.
5. Easy to latch on
The feel of bottle nipple plays a huge role in your success of bottle feeding. If your baby does not like the feel of bottle nipple, no matter how hard you try, your baby will not switch to bottle feeding. Doctor recommended baby bottles pay huge attention to the shape of the bottle's nipple and try to make it like natural nipple so that it facilitates the easy transition between breastfeeding and bottle-feeding. Breast like silicone nipple is easy to latch on and stimulates the feel of a natural nipple.
6. Comfortable for mothers
As the comfort of a baby is important, similarly comfort of mothers is also equally important. After all, they are the one who has to prepare the baby feed, clean the bottle and transport the bottle. Doctor recommended baby bottle is easy to use for mothers. They are transparent and come with clear measurement marking which allows them to prepare the formula easily. Also, the shape of a bottle is designed keeping in the mind that mothers have to clean it after every feed. That's why the doctor recommended baby bottles usually have a wide opening at the top to make it easy for mothers to clean.
So these are the top six reasons why you should choose the doctor recommended baby bottles.   Are you ready to purchase your first doctor recommended baby bottle for your li'l champ?