What Should You Look for in a Tanning Bed Lotion?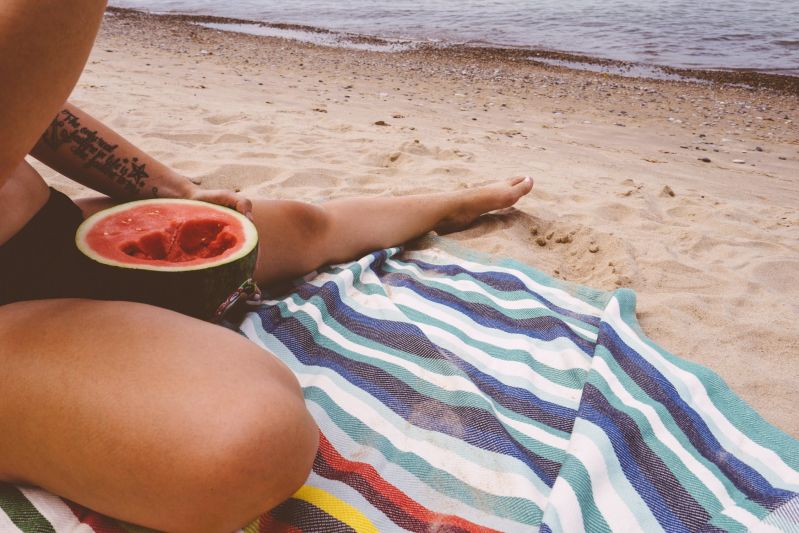 Summer isn't the only season that you can get you tan on. Throughout the summer, a lot of people get themselves a tan from outdoor activities, outdoor jobs, trips to the beach, and various other places, and most people enjoy having a good tan. Having a tan gives a lot of people more confidence, and they are also enjoying life through the activities they are doing to get that tan. When autumn hits, and cloudy or stormy weather starts to appear, there are less opportunities to hit the beach. That means your tan is going to start fading. But don't fret; there are other ways to get a tan, such as visiting a tanning bed or spa with your dark tanning bed lotion.
You need to be prepared, though. Tanning beds are great for getting a tan, but if you don't do it right, it's going to take a long time, give little effect, and just dry out your skin. That's where dark tanning bed lotion and other types of tanning bed lotions come in. They moisturize your skin, boosting the effects of the tanning bed and reducing session length times. But what is the best tanning bed lotion for your tan, and what should you be looking for in a tanning bed lotion?
Types of Lotion
There are a variety of tanning bed lotions, from cooling lotions to dark tanning bed lotion bronzers, each with their own use case, and effects:
•  Cooling Lotion – Cooling lotions are great if you get sweaty in a tanning bed. They give a cooling sensation on your skin, so they are ideal for longer tanning bed sessions, and for making you feel more relaxed during your tan.
•  Tingling Lotions – Tingling lotions create a warm tingle around your body, which is because the lotion increases the circulation to your skin, helping to increase melanin production for a better tan. If you have sensitive skin, this may not be the lotion for you.
•  Accelerator – An accelerator lotion is best for the initial tan if you do not have a base tan already. Before you get into dark tanning bed lotions you may want to start with an accelerator, which includes intense moisturizers to help your first tan build up easier.
•  Maximizer – A more advanced lotion, this one is meant for getting a deeper and richer color than most other tanning bed lotions, at the cost of minimal hydrating ingredients.
•  Bronzers – The bread and butter of getting a nice tan, they are dark tanning bed lotions with ingredients that help boost the color of your tan, and most include bronzing pigments that are similar to those in self-tanning products. Bronzer lotions will generally be labeled for color intensity: 10X is a lower number, and you can go up to 100XX or higher. Bronzers can stain clothing, so when applying it, wear clothing you don't mind getting stained.
Features to Look for in a Tanning Bed Lotion
When it comes to choosing any tanning bed lotion, like a dark tanning bed lotion, you need to read the bottle and check out their claimed features and ingredients. Choose the tanning bed lotion that best fits your needs:
•  Location Specific – Some dark tanning bed lotions are designed for more sensitive areas of your skin, such as the face, helping you avoid clogging pores and causing acne.
•  SPF Rating – Some tanning bed lotions will have an SPF rating, which at first may sound counterintuitive to getting a tan, but this will protect your skin from burning, especially in longer sessions. Look for SPF 8 or lower to still get a good tan.
•  Developing Time – Lotions like dark tanning bed lotions that are bronzers have a developing time. When you apply it, then finish your tanning bed session, you may need to leave it on your skin for 2-8 hours for full effect.
•  CBD Oil – Becoming more readily available in recent years, you may choose to get a dark tanning bed lotion that includes CBD oil. CBD oil has the effect of significant soothing on your skin, which can help prevent irritation and improve blood flow for a more even and intense tan. CBD oil also has anti-aging and sensitive skin-friendly attributes, making it ideal for many people. Look for a lotion with at least 200mg of Cannabidiol, as well as other anti-aging ingredients, like hemp seed oil, or Advanced Matrixyl Synthe 6.
When you go to a tanning salon for the first time, always ask the trained technician there for advice, they can also give you instructions in the proper preparation, application, and aftercare for using dark tanning bed lotion.